Our team is undeniably the heart of our organisation. We're a professional but passionate bunch, each with our own areas of expertise and specific type of love for what we do.
From Tech Coaches that perform stand-up comedy to Founders that embrace flexibility and family life. Each of us is as unique as the people we support through our programmes and that's why we really, truly care.
Come and meet us.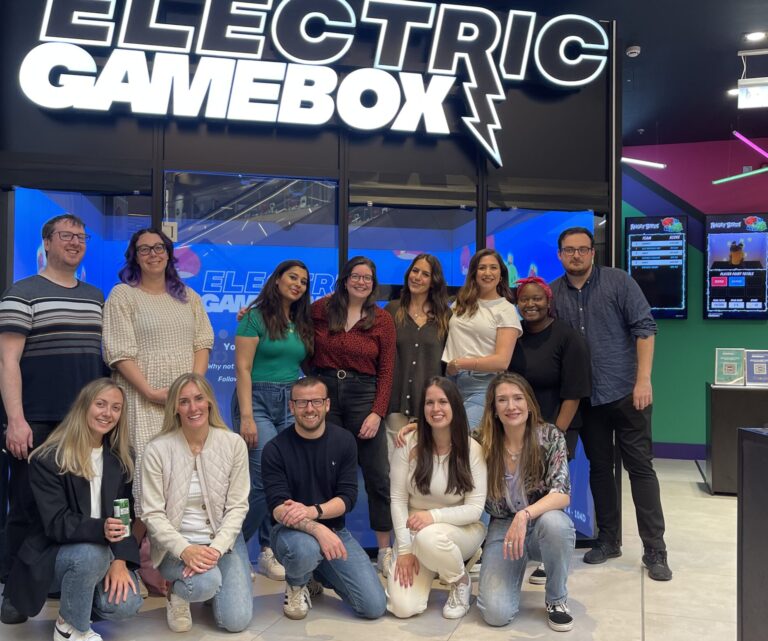 Beckie Taylor

Co-Founder

Tech Returners Co-Founder and Mum to Ethan and Emmie, Beckie is an executive coach with over 18 years of HR and people development experience. She has a focus on talent management, team effectiveness, continuous performance development, building a diverse workforce and flexible working and has acted as a global HR leader, spearheading business growth for international tech companies. Beckie is also a coach at Tech Returners supporting individuals through their career journey and providing coaching for the Your Journey into Leadership programme. Beckie is Co-Founder of WIT North and has been Voted one of the Top 30 Women in Tech for Greater Manchester 2018 and was named one of Computer Weekly's Most Influential Women in Tech 2019.

James Heggs

Co-Founder

Tech Returners Co-Founder and Dad to Eoghan, James is a graduate in Software Engineering and has spent over 13 years working in the North West's tech sector in a range of roles from software engineer to head of development, as well as being a DevOps consultant for both public and private sector businesses. James is also a Tech Coach delivering technical teaching and support across the Your Return To Tech and Your Journey Through Tech programmes. A keen advocate for tech in the North West, James also organises the Devops Manchester Meet Up designed to bring the DevOps community together. He is also a previous holder of the Made in Manchester Awards Technology Professional of the Year.

Ellie Judge

Tech Coach

Tech Coach Ellie embarked upon a career change after discovering a love of code. Having embraced the tech scene in Manchester and teaching herself to code at home she successfully applied for a scholarship at Code Nation learning HTML, CSS, Javascript, and React as well as backend technologies such as MongoDB and MySQL - she's been coding ever since! In her role as Tech Coach she provides teaching and support across the Your Return to Tech and Your Journey Through Tech programmes alongside keeping her skills sharp developing in-house tech solutions for the business.

Matt Jones

Head of Talent and Partnerships

Matt is an experienced in-house technology talent partner. Having moved to Manchester 15 years ago from North Wales to pursue a career in recruitment, Matt has become one of the leading in-house technology recruitment figures within the Manchester technology scene. Matt is Head of Talent Acquisition and Partnerships and is responsible for supporting our returners through their Return To Tech and beyond and supports our clients in reducing their technology skills gap.

Roxy Stafford

Operations Coordinator

Neil Hughes

Head of Returner Programmes

Before joining Tech Returners, Neil had a packed career as a comedian, author, tutor, programmer, and international speaker. His TED talk linking mental health with the physics of custard has been viewed over 320,000 times. When he's not speaking about pudding and anxiety, he might be found building a website, writing a book, playing music, struggling with the picture round at a pub quiz, or making a nice pasta bake.

Robin Nkomo

Marketing Manager

Mili Velikova

Career and Mindset Lead

Georgia Capper

Career and Mindset Coach

Emily Baron

Account Manager

Simon Morgan

Tech Coach

Tech coach Simon discovered his love of code while writing scripting for sampling software during his 12-year stint as a lecturer in Music Technology and Production. This eventually led to a scholarship at a coding bootcamp to hone his understanding of React, JavaScript, HTML, CSS, and the MERN stack of technologies. Now transferring his educational skills and experience from one technology subject to another, Simon provides teaching and support across the Your Return To Tech programmes at Tech Returners.
Watching the journeys that people and businesses go on is one of the best things about what we do. We get to see confidence bloom and witness the success it brings.