If you're looking to book a captivating speaker to inspire and educate your audience, we've got the right people for the job. From technical talks to diversity and inclusion, we've got award-winning experts that will tailor their knowledge to your needs.
Whether it's a virtual presentation or in-person, our speakers are experienced in bringing topics to life to inspire action amongst audiences.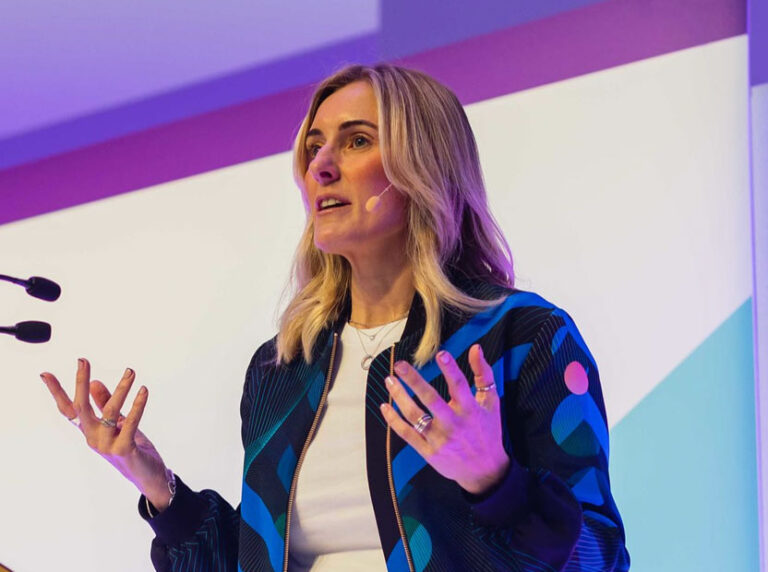 Meet our speakers
Beckie Taylor

Co Founder and CEO

Beckie Taylor

Co Founder and CEO

Topics: Confidence, Leadership, Digital Leadership, Women in Tech, Diversity and Inclusion

Tech Returners Co-Founder, Confidence Community Founder and Mum to Ethan and Emmie, Beckie is an executive coach with over 18 years of HR and people development experience. She has a focus on talent management, team effectiveness, continuous performance development, building a diverse workforce and flexible working. Beckie has acted as a global HR leader, spearheading business growth for international tech companies.

Beckie leads the Confidence Community – a programme focused on empowering individuals to transform their confidence and careers as well as 'Reframe: Women in Tech', the largest conference of its kind in the North West. Beckie is Co-Founder of Women In Tech North and has won countless awards for her efforts to create accessible opportunities into tech, including the Women in Software #WIS Changemakers award in 2022 and the Talk Talk Women in Tech 2022 Outstanding Achievement Award.

James Heggs

Co Founder and CTO

James Heggs

Co Founder and CTO

Topics: DevOps, Digital Leadership, Cloud/Platform Engineering

Tech Returners Co-Founder and Dad to Eoghan, James is a graduate in Software Engineering and has spent over 15 years working in the North West's tech sector in a range of roles from software engineer to head of development, as well as being a DevOps consultant for both public and private sector businesses.

James is also a Tech Coach delivering technical teaching and support across the Your Return To Tech and Your Journey Through Tech programmes. A keen advocate for tech in the North West, James also organises the Devops Manchester Meet Up designed to bring the DevOps community together. He is also a previous holder of the Made in Manchester Awards Technology Professional of the Year.

Mili Velikova

Career and Mindset Coach

Mili Velikova

Career and Mindset Coach

Topics: Confidence, Career confidence, Growth Mindset, Interpersonal skills, Presentations skills, Negotiation, Self-reflection, Communication.

Originally graduating as a structural engineer, Mili quickly realised it was not the right career for her, so she pivoted and spent the past 4 years coaching clients on confidence, career, and developing a growth mindset.

As the Career & Mindset Lead at Tech Returners, Mili has successfully supported over 50 returners on their journey back into technology. She will be delivering the non-technical teaching and support during this Your Journey Through Tech: DevOps Up-Skill programme.

Mili's approach is holistic, combining well-known and innovative techniques, and is always focused on providing practical, tangible and easy to implement tools that help people succeed.
Request a speaker